Welcome back to the jousting games where skilled riders and brave horses come together, where we meet clever archers and get a genuine sports experience of the medieval kind. Hear thundering hooves, whining arrows, the roar of the crowd, and celebrate with the victors!
Tickets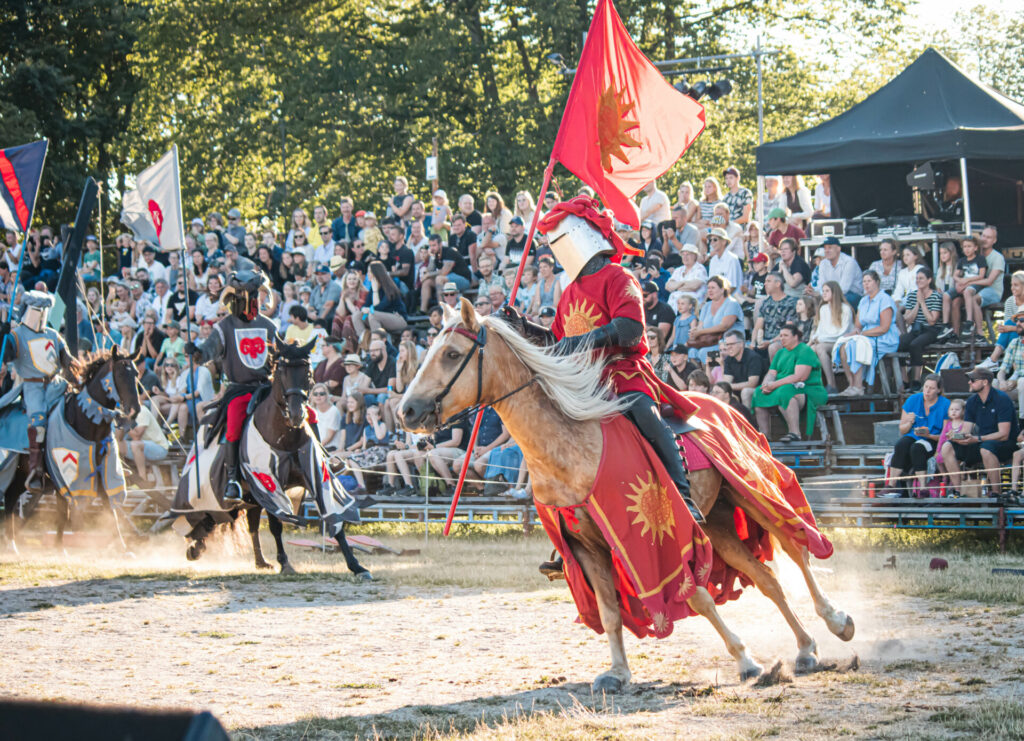 This year everything is as usual but still a little different as we proudly present a whole new frame story! The Jousting of 2022 is based on the Tale of Rindi and Aralia's stolen shield, written by Ylva Hällen and illustrated by Johan Egerkrans.
The humans have stolen the shield from the elves. Meanwhile, the trolls has broken the shield. The shards have been stolen by goblins, humans, poor and rich and spread out into the world. If the pieces are put together, peace will win over war and the world will be a better place.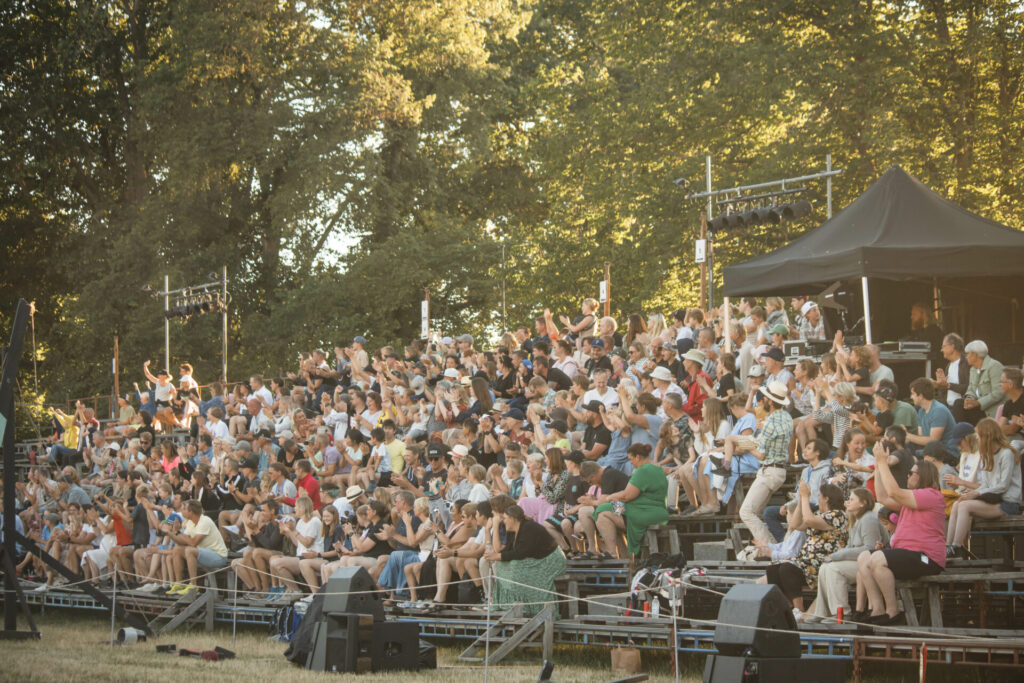 The elves and trolls are in the human world, searching for the shards of the shield. Rumor has it that the winner of tonight's jousting will be rewarded with one of the shield's shards. – The final shard that would restore the shield to whole and magical power!
The elves and trolls have hired the best knights and archers for the jousting battle with the aim of getting their hands on the last magical shard. On each side of the arena, they have gathered their supporters and the atmosphere is fierce. However, the herald does his best to fire up all the assembled. During tonight's jousting game, everything is on the line and neither elves, trolls, humans, nor those participating in the game will give up until the last point is counted. Foul play and rascality will occur, all to win the last shard, glory and power. Are the trolls trying to threaten the scorekeeper, the herald and the participants? Are the elves trying to lure them with riches and eternal life?
What none of the combatants have realized is that when the winner is crowned and the shard is returned to its predetermined place in the whole, peace will reign and all beings; elves, trolls and humans will unite as one people in joy, harmony, respect and love. Trolls, elves and humans will embrace each other and be sisters and brothers. Hand in hand they leave the arena to spread peace and love in the world. The wreath of ivy that the victorious knight receives along with the final magical shard symbolizes Rindi's presence and sacrifice for all living things.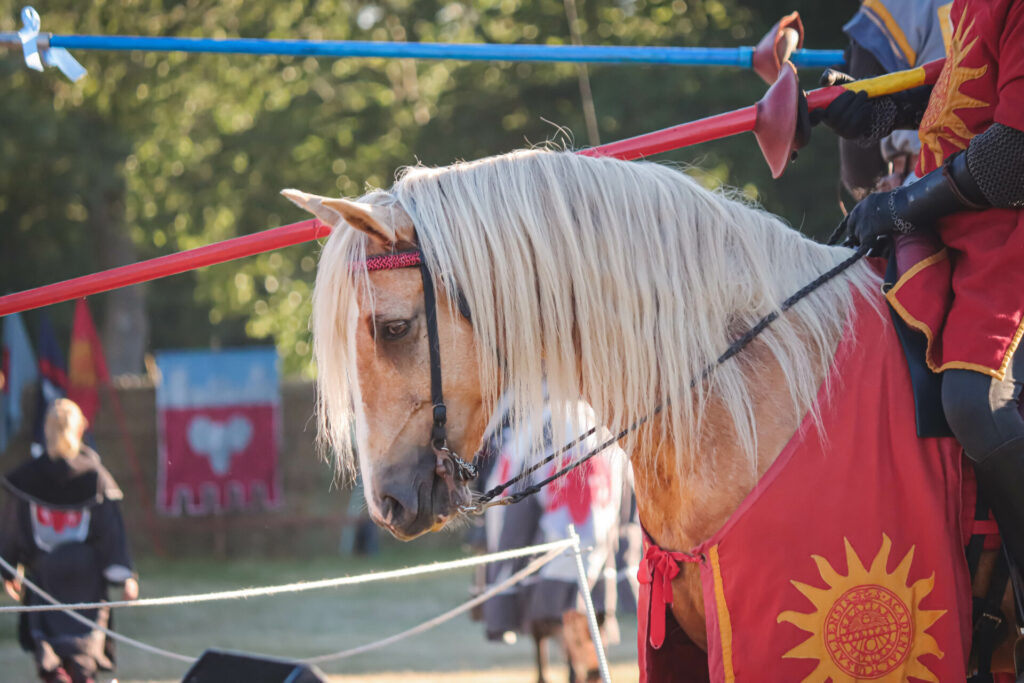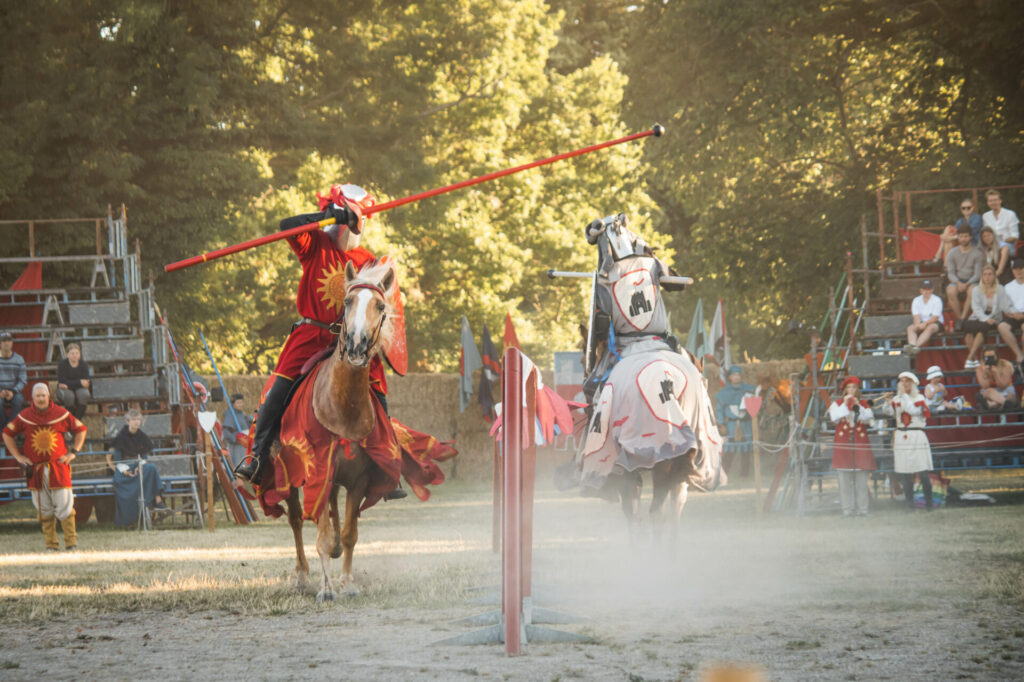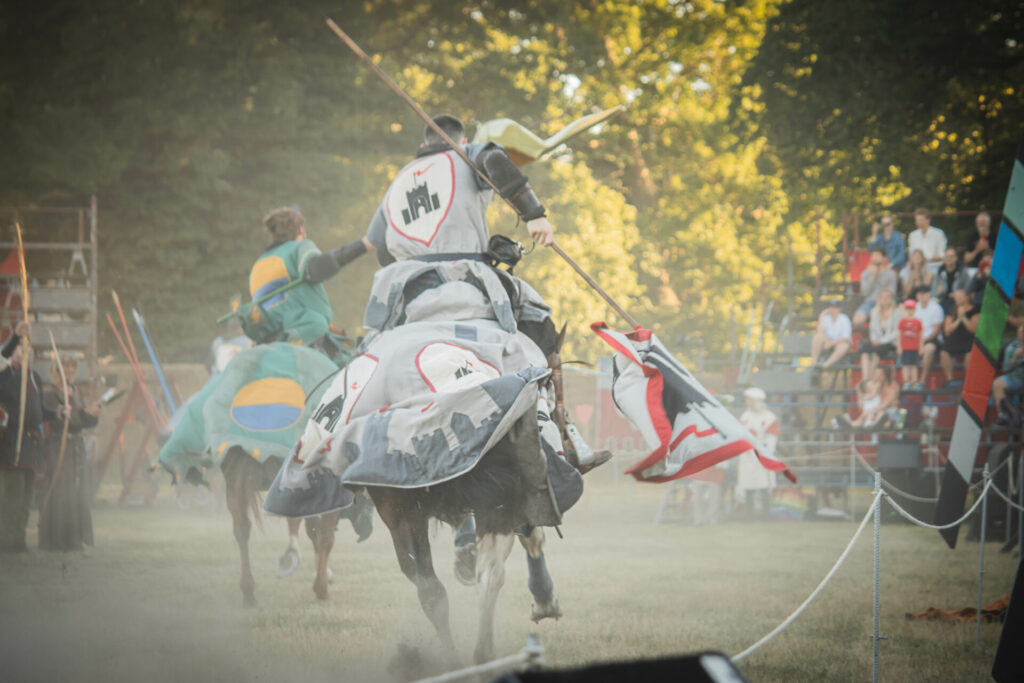 The frame story in this year's jousting games in Visby is inspired by Ylva Hällen's saga about Rindi and Aralia's stolen shield in dialogue between Gutar's Archers (Gutars bågskyttar) and Torneamentum!
Read it here! (English version coming)